 Welcome
KAL INVESTMENTS, LLC
Non-Profit Organization




Restoring & Building Communities!

Welcome to KAL Investments, LLC, a non-profit organization dedicated to providing affordable housing in the Tidewater area. We are a leading provider of affordable rental property through completed refurbishment work on homes.
Those who have been succumbed by the recession can be rest assured that our organization's goal is to getting more people in a home.

We are advocates when it comes to preserving houses in neighborhoods slated for improvements in historial districts and rich in cultural history.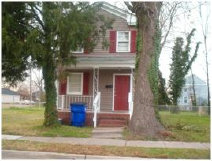 Copyright © 2010 KAL Investments, LLC. All Rights Reserved.
Before
After
"Helping sees the need, not the cause!"