KAL INVESTMENTS, LLC
Non-Profit Organization



Dedicated to You!
Our History:

Experienced.

Buying or renting homes is a complex process. Our organization knows the market, the area, and the people. KAL is based in Virginia and has been in business since 2004. Through these tough economic times, we have prospered by helping others see the need--not the cause. Virginia is more than our market. Itís our home. KAL has refurbished houses in several neighborgoods slated for improvements in historial districts!

Innovative.

Established in 2004, the organization has become an innovator. KAL was the first organization to dedicate their efforts to refurbishing homes and actively seeking to place individuals into affordable property.

We are constantly looking for innovative and efficient ways to serve our community. Our Web site attracts thousands of unique visitors and continues to grow at a rapid pace.

Intuitive thinking, focused planning, and quality service have made this company what it is today. We look forward to assisting you in making your dreams come true.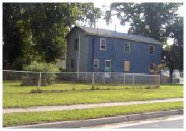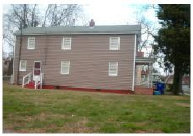 Copyright © 2010 KAL Investments, LLC. All Rights Reserved.
Before
After